Stainless steel puzzle...
2021-11-14 (V. van der Wijk)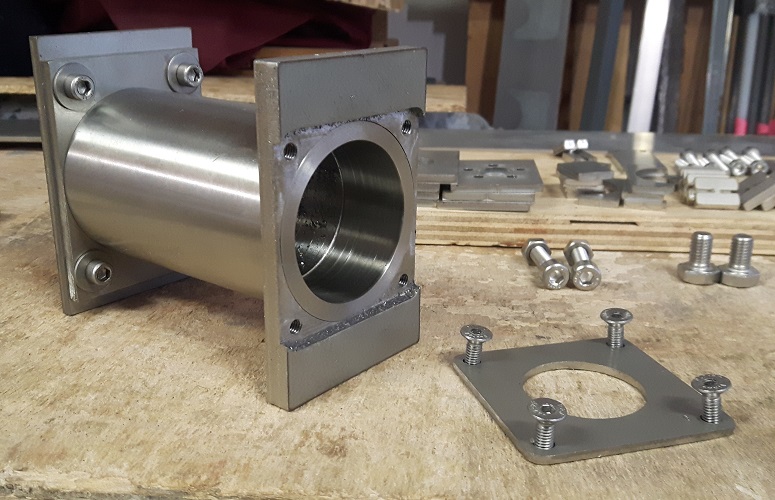 Much work has been done on the Floating Pyramids Sculpture this week. The first picture shows the assembly of the main bearing house which is mounted inside the large '7' pillar. The pillar has been constructed, bending sheets of stainless steel in wonderful curves....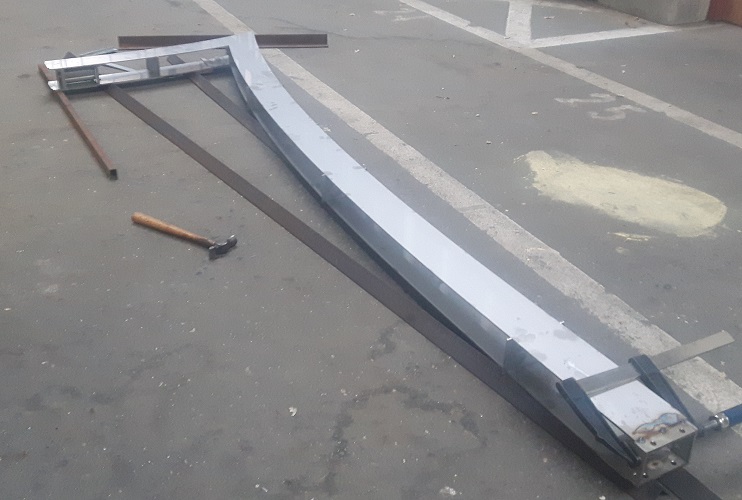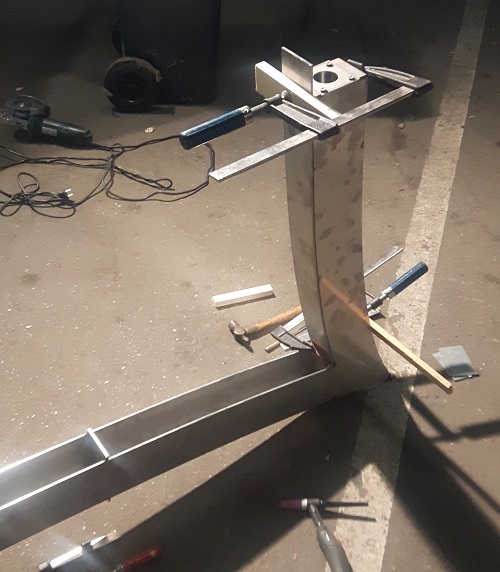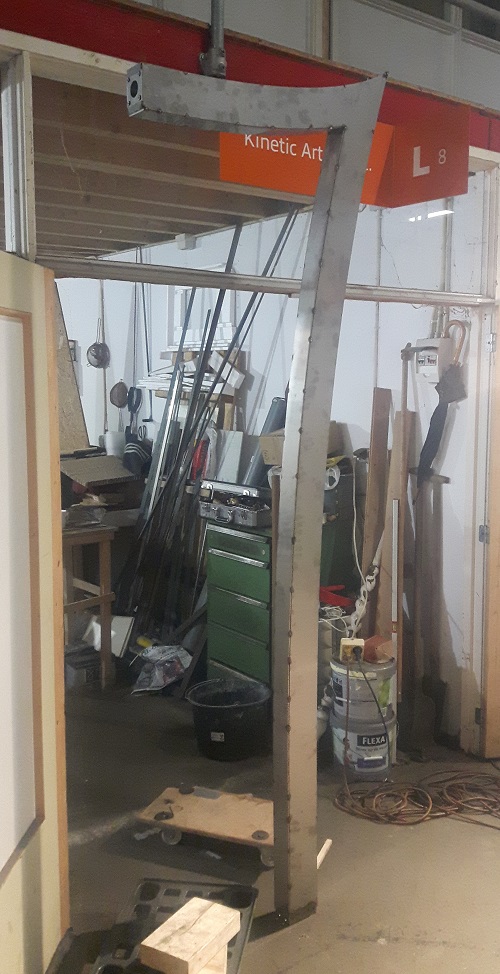 Also the balance arms have been constructed and the next step is to cast two 35 kg heavy plates of lead to be placed as counterweights in the triangular part of the balance arms.