The kinetic sculpture No Time is for sale
Price: € 599,- euro (incl. Tax)
The artwork is numbered and comes with a certificate of authenticity.
Please contact me for more information.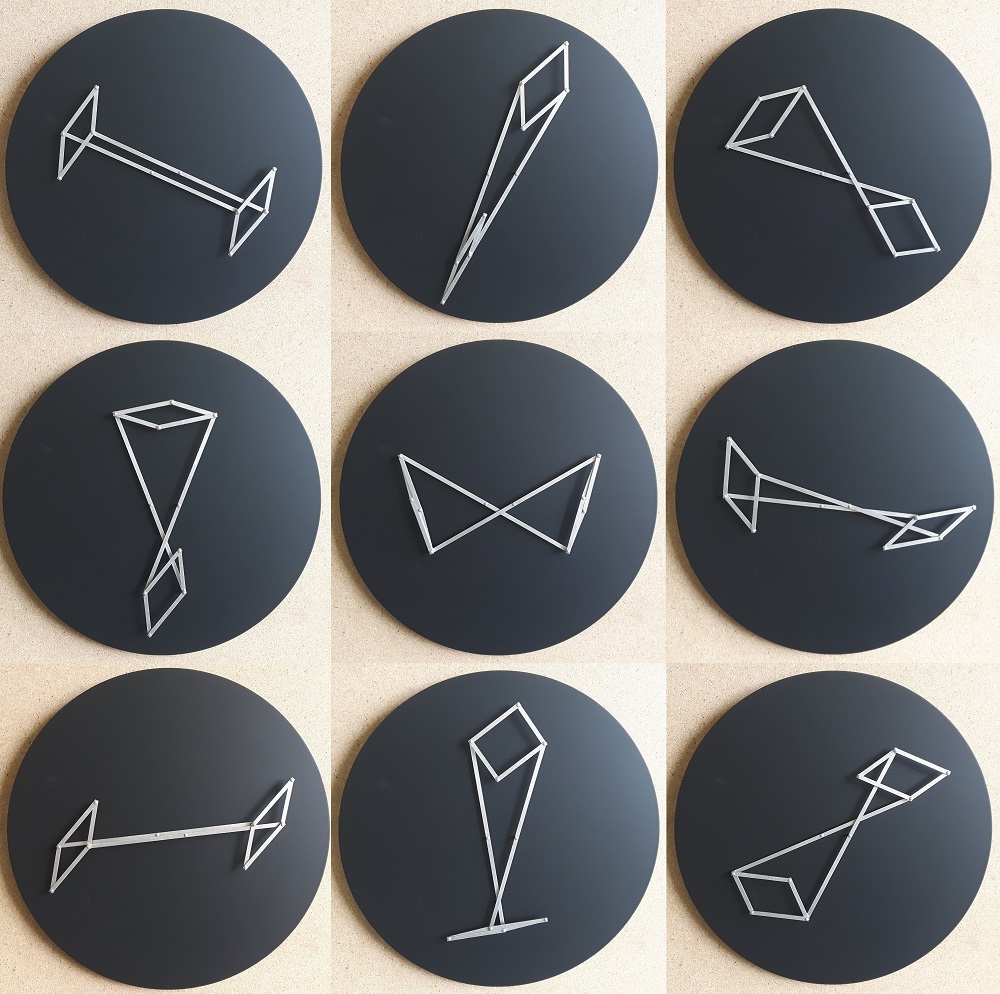 This is the kinetic sculpture 'No Time' (2023), a composition of two moving parallelograms which is balanced and can be moved by hand into a variety of beautiful balanced poses. The sculpture is already referred to as 'The clock that shows no time'. It's made of polished stainless steel on a disc of 40 cm diameter for hanging it on the wall.
Materials: linkage of Stainless steel, disc of painted MDF
Size: disc of 40 cm diameter, thickness about 3 cm
Actuated by human interaction
Photo's of the manufacturing you can find here and here.