Newsblog
Anemone Magnifica shines!
2021-12-06 (V. van der Wijk)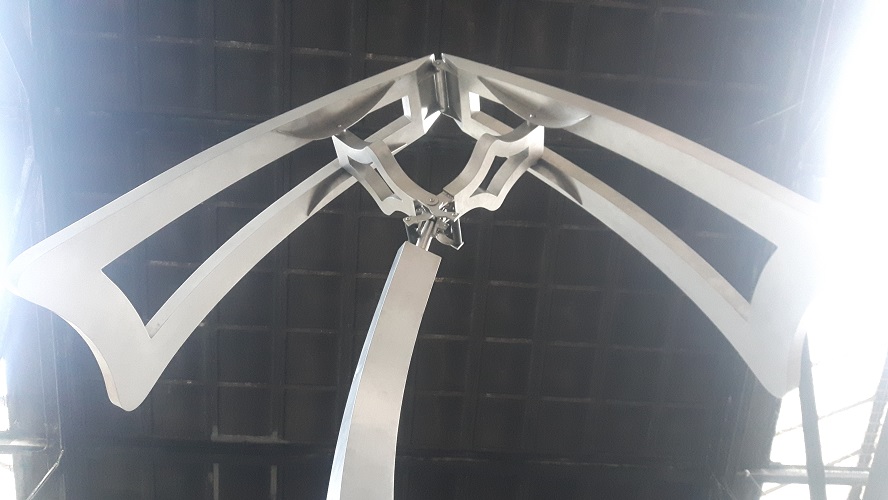 Since the Delft Highlight Festival was cancelled - due to Covid regulations - I built up the Anemone Magnifica sculpture at my atelier of which I share some images.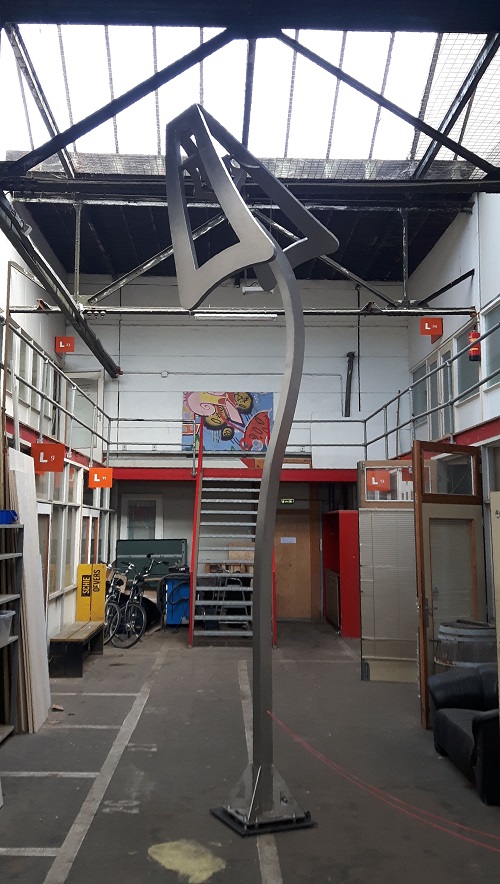 The sculpture is moved by interaction of the spectator. For finding the best way for this interaction, to obtain lovely smooth and slow motions by intuitive handling of the viewers hands, I did some tests of which this video gives a nice impression. Currently I am still improving the mechanical interface of cables and handles for generating these motions.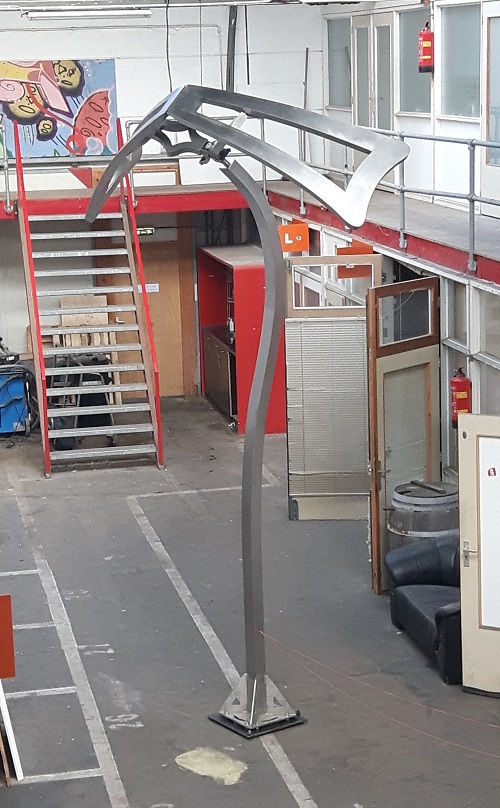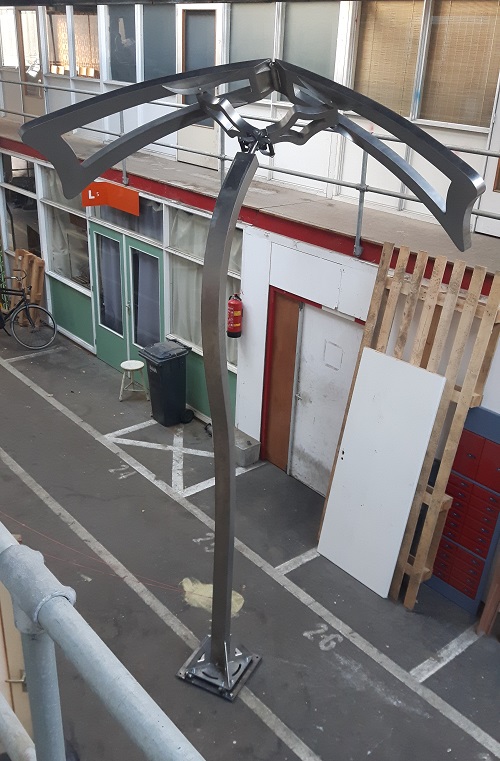 Stainless steel puzzle...
2021-11-14 (V. van der Wijk)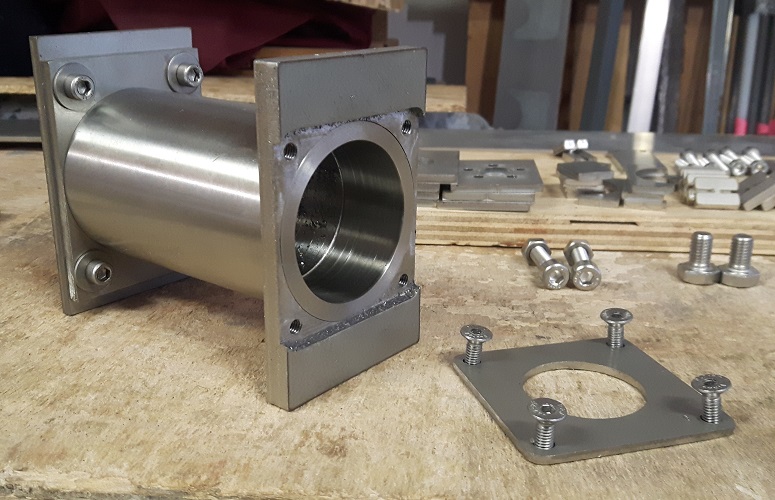 Much work has been done on the Floating Pyramids Sculpture this week. The first picture shows the assembly of the main bearing house which is mounted inside the large '7' pillar. The pillar has been constructed, bending sheets of stainless steel in wonderful curves....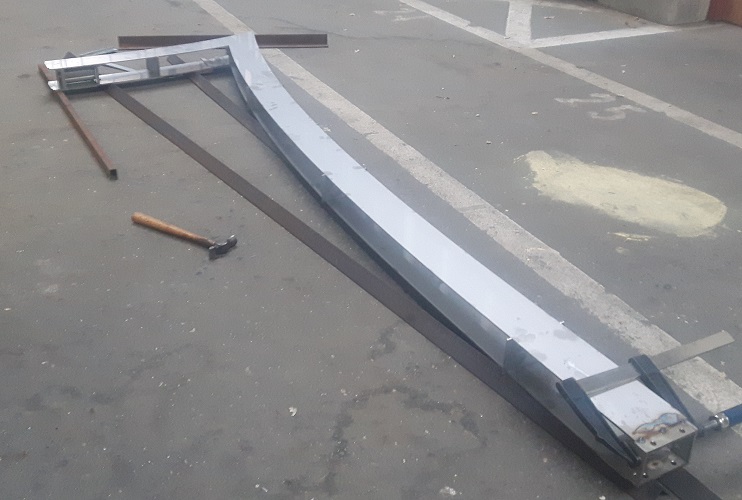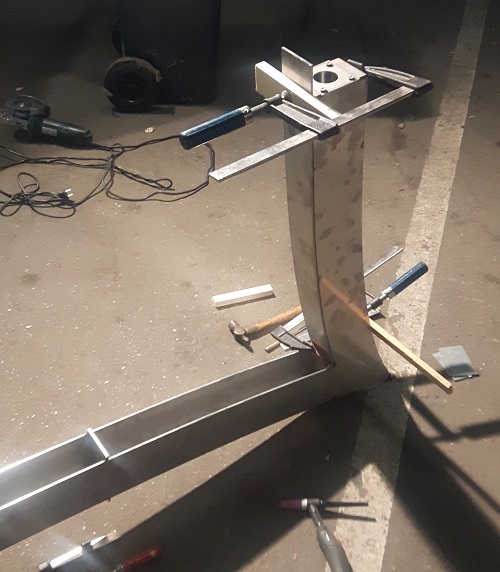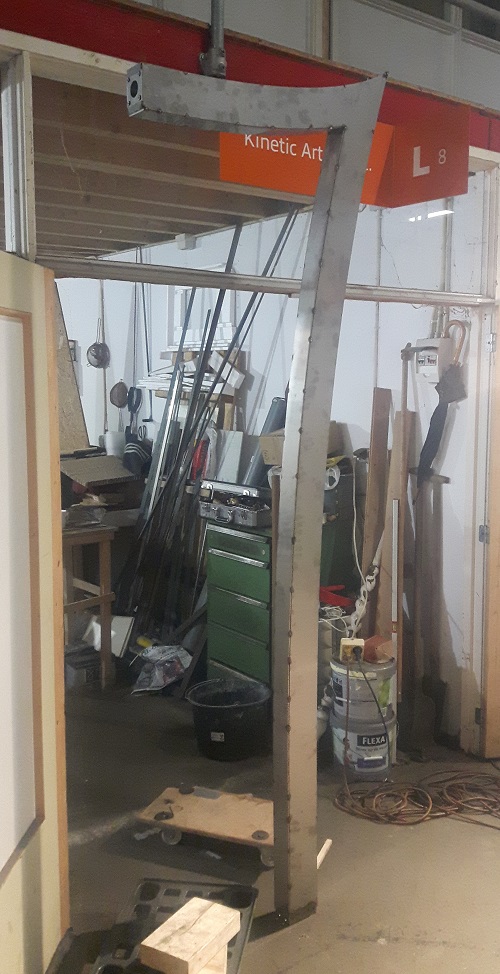 Also the balance arms have been constructed and the next step is to cast two 35 kg heavy plates of lead to be placed as counterweights in the triangular part of the balance arms.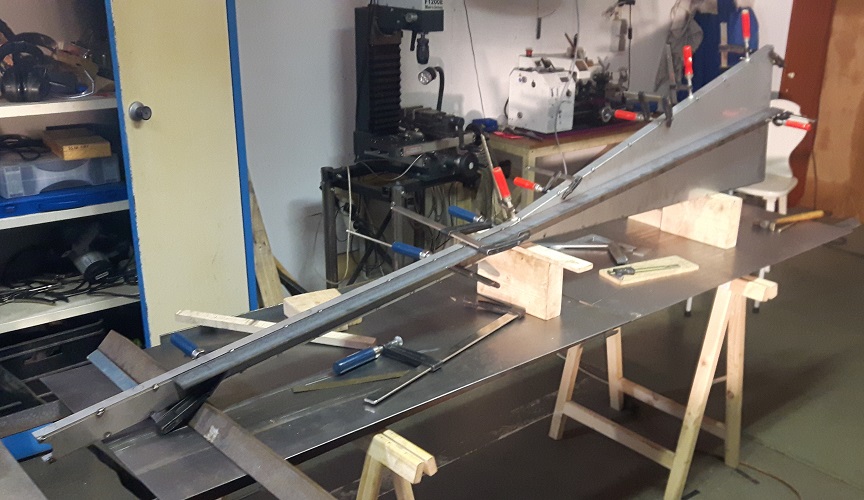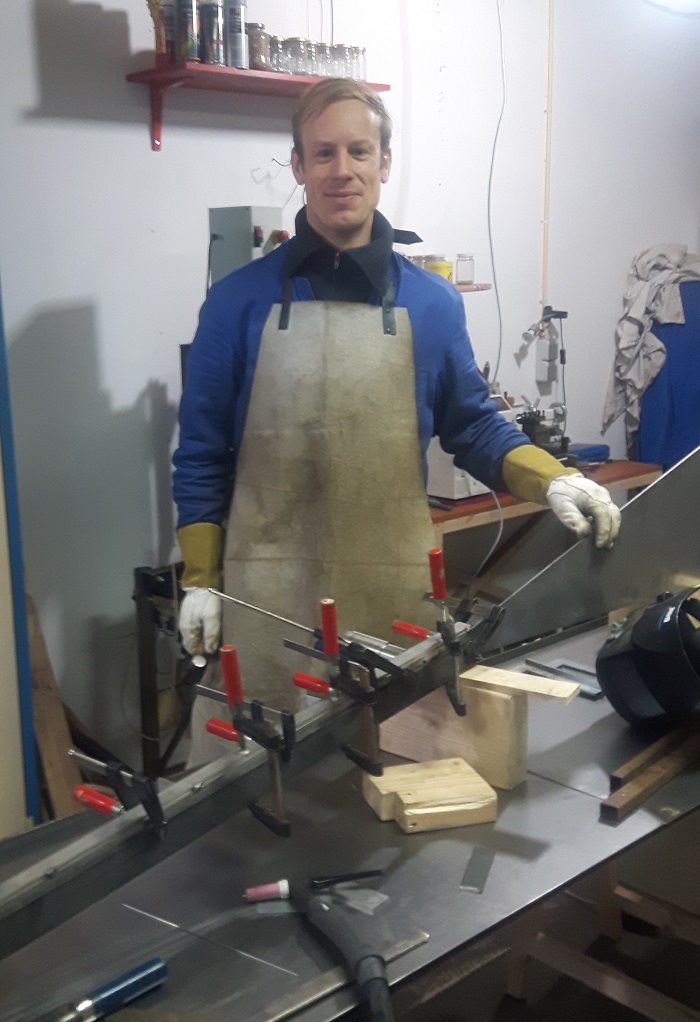 Floating Pyramides
2021-11-07 (V. van der Wijk)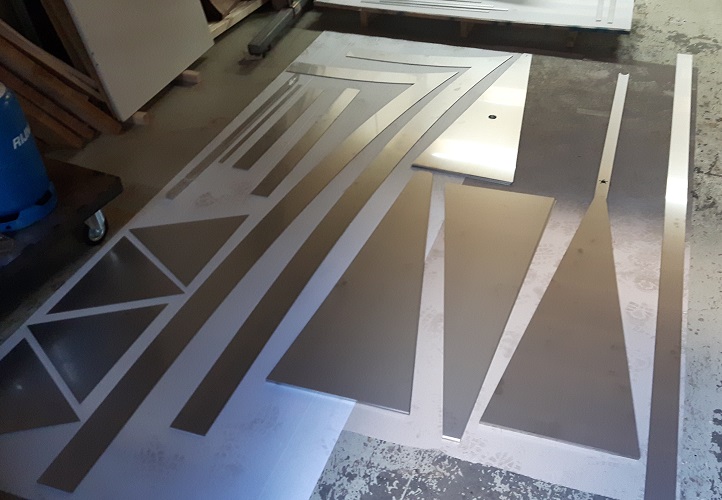 The lasercutted stainless steel plates for the new balanced sculpture 'Floating Pyramids' have been delivered. Now it's time to put all pieces together as a large size puzzle, weld all the meters of edges, polish the surface, assemble the sculpture, and finally tune the balance. That will be my work for the next weeks until the opening of the Delft Highlight Festival on 18 November when the sculpture needs to be ready. This means indeed a lot of work in a short time... Extra motivation I obtained by receiving a grant for creative creators from the Municipality of Delft to develop this sculpture.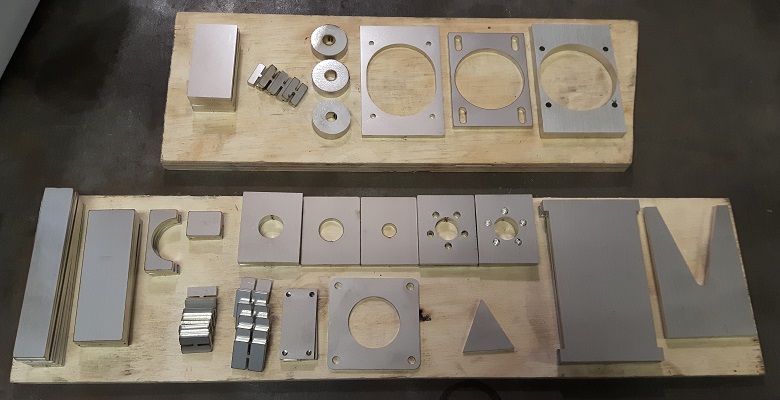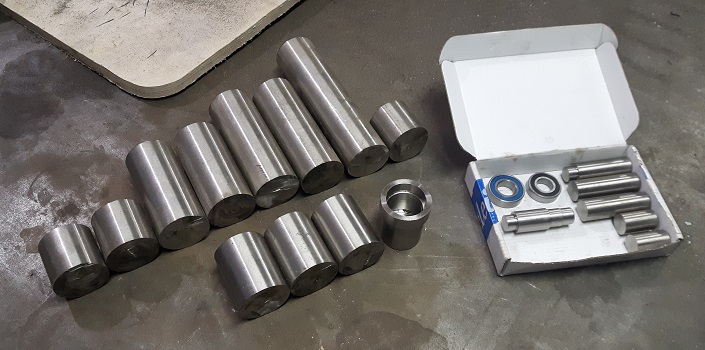 In these pictures you see the stainless steel bars (316L) for production of the axles and bearing houses by lathing.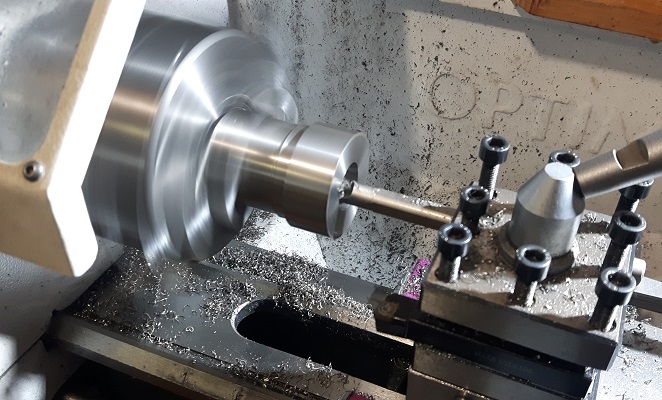 Reassembly of Anemone Magnifica
2021-10-25 (V. van der Wijk)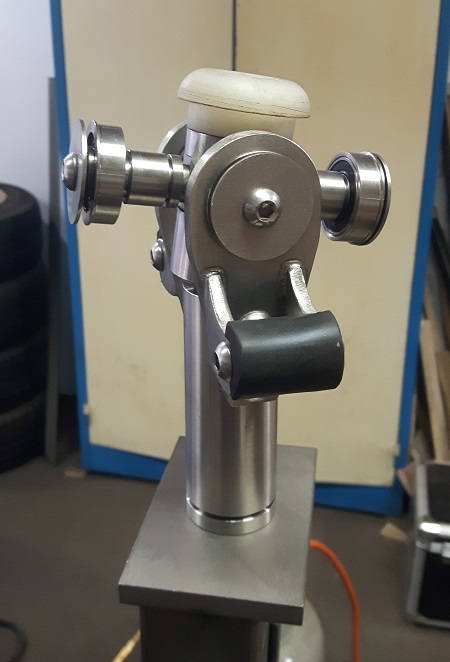 For the Delft Highlight Festival I have completely reassembled the Anemone Magnifica. The bearings have been cleaned and minor improvements have been made for perfecting the sculpture. The sculpture is almost ready for exhibition, and ready to be interactively moved by everyone who visits the festival.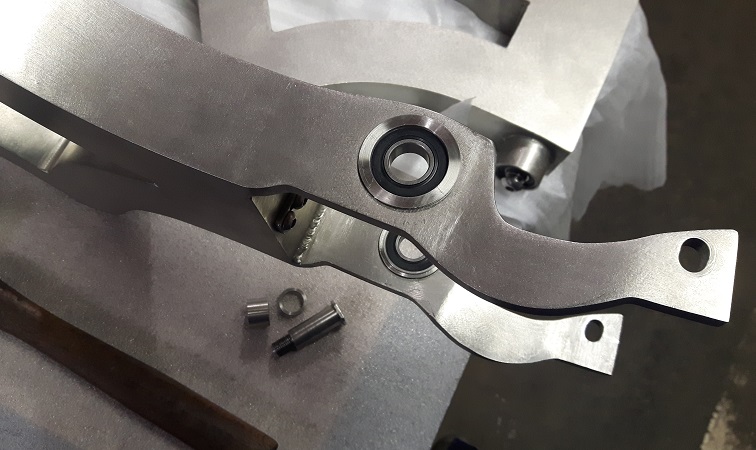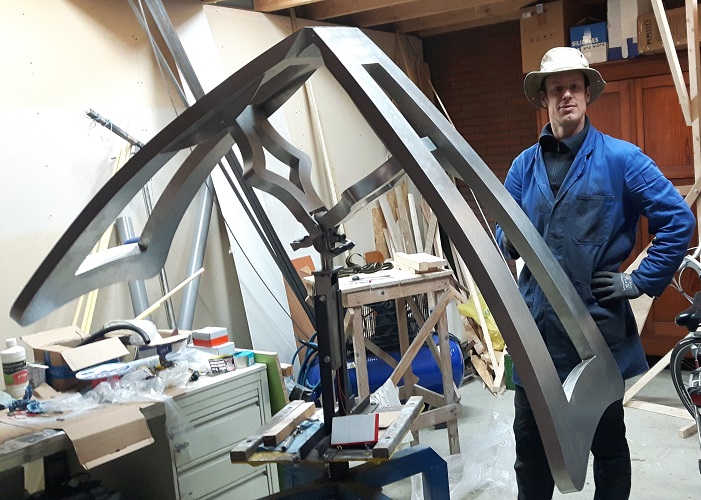 Continue blog >>